Antagonize me
by T.L. Smith
Release Date: May 5, 2015
Synopsis:
I wanted what she had, she had what I wanted. With her long blonde hair and her legs that never ended, she had him, but I wanted him.
We can't always have what we want, and sometimes that's the way life is meant to be. Sometimes destiny places other people in our path, a path that should not be mixed. But also sometimes, just sometimes, the paths cross, causing an explosive reaction.
Tanner was my crush. A crush that I've had since I first laid eyes on him. But now he's dating my friend… my beautiful, flawless and perfect friend.
Then out of nowhere Kyrone bursts into my life, taking me over bit by bit. I don't know how to feel about that. I don't know what to do. He frustrates me. He annoys me. But most of all, he makes me smile.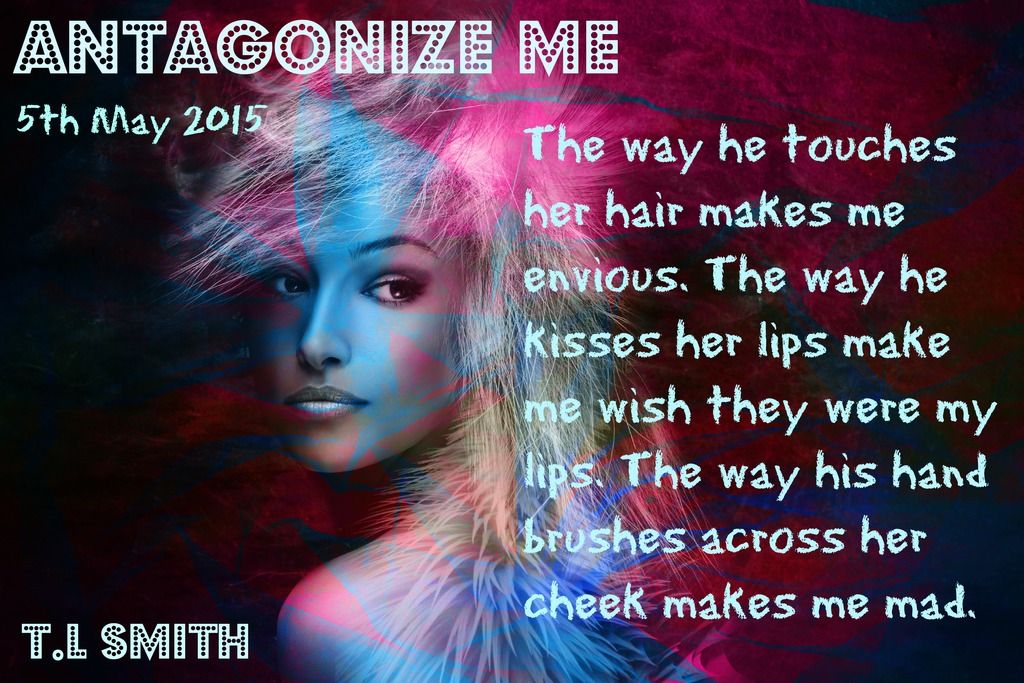 Pre-Order
Kobo - http://bit.ly/1De2krF
Nook - http://bit.ly/1DVo8Jc
Meet TL
T.L. lives in Brisbane, Australia with her 2 children. She started writing because of her love of reading. She used to doodle with ideas when she was younger, but never wrote too much. Her life dream is to be a full time author. If you ask her if she is like her characters, she says, "I am like both of the characters from my two book series. I think I have put a bit of myself in both….Krinos tends to say things without thinking, I do the same. She also rules the roost, and I do the same in my household." Her celebrity crush is Chris Hemsworth, she loves chocolate ice cream, her biggest pet peeve is nails on a chalkboard., and she is not a fan of having her photo taken. She loves being part of the Indie Book world, and has made some amazing friends along the way. But, she acknowledges she could never do what she does if it wasn't for the bloggers that pimp her and the fans that support her and read her books.
Stalking Links
Web Page http://tlsmithauthor.wordpress.com/?blogsub=confirmed#blog_subscription-2
Facebook –
https://www.facebook.com/pages/Author-TL-Smith/632113250202244
Twitter –
tsu –
https://www.tsu.co/TLSmithAuthor
Google + --
https://plus.google.com/u/0/102802892312606092823/posts
Amazon Author Page --
http://www.amazon.com/T.L-Smith/e/B00JE9C7ZY/ref=sr_ntt_srch_lnk_1?qid=1403039694&sr=1-1-spell
~ ~ RJ's review ~ ~ 5 of 5 stars CJ isn't looking to settle down. What she wants is the one she can't have. Then here come annoying Kyrone and he takes CJ to a level she never thought she could be on. Can the one person that gets on your nerves be your future? Will Kyrone be enough to make CJ forget about Tanner?